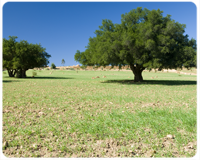 RM OFFICE

Acting Administrator
Duane Storey
Assistant Admin
Val Thompson

CONTACT NUMBERS:

Phone: 306-747-2178

Fax: 306-747-4315

Email: rm493@sasktel.net

MAILING ADDRESS:

RM of Shellbrook No. 493

Box 250

Shellbrook, Saskatchewan S0J 2E0

Street Address: 71 Main Street, Shellbrook, Saskatchewan

OFFICE HOURS:

Monday to Friday 9:00 a.m. to 4:00 p.m.

Closed weekends and holidays.
R.M. Council

Reeve
Doug Oleksyn
Division 1
Cliff Skauge
Division 2
Phil Hamel
Division 3
Sean Helm
Division 4
Jay Ferster
Division 5
Derwin Joelson
Division 6
Ron Herzog
Regular Council meetings are held every First Wednesday of every month unless posted otherwise.