R.M. OF SHELLBROOK NO. 493 ADMINISTRATOR POSITION
The Rural Municipality of Shellbrook No. 493 is accepting applications for a qualified, full time Administrator with a start date as soon as possible. Preference will be given to applicants whom possess the following qualifications:
Rural Class "C" Certificate or higher Certificate in Local Government Administration, but other combinations of qualifications may be considered.
Experience with Munisoft computer software, Paymateand Excel.
Strong communication, management, organizational, and personable skills.
Interested candidates please submit a detailed resume including qualifications, past and present work experience, three work related references, and wage expectations to:
R.M. of Shellbrook No. 493 rm493@sasktel.net
Box 250, Shellbrook Sk S0J 2E0 Fax 1-306-747-4315
Competition will remain open until the position is filled. Only those selected for an interview will be contacted.
For more information contact the R.M. office at 71 Main Street, Shellbrook, or call 306-747-2178.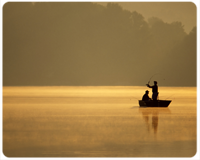 The Rural Municipality of Shellbrook No. 493 was first formed as the Rural Municipality of Rozilee No. 493 on January 1, 1913, and changed the name to Shellbrook No. 493 on October 20, 1923.
We are located in the North Central portion of the province west of Prince Albert, and northeast of Saskatoon.
The boundaries extend north to the Prince Albert National Park, west to the R.M. of Canwood #494, southwest to the R.M. of Leask # 464, south and east by the North Saskatchewan River, east to R.M. of Buckland #491 and northeast toR.M. of Paddockwood # 520. The western portion of the Sturgeon Lake First Nation and the Little Red River First Nation are within the R.M. of Shellbrook.
We are a farming community, growing canola, wheat, barley & rye. We also boast some of the best whitetail deer hunting in the country! Also mule deer, elk and moose are in abundance.
Sturgeon Lake Regional Park is within our R.M. with lots of fun summer things to do, as well as winter ice fishing!
Visit Official Website of Shellbrook - Click Here
Download the Consolidated Financial Statement for the year ended December 31, 2015 - Click Here